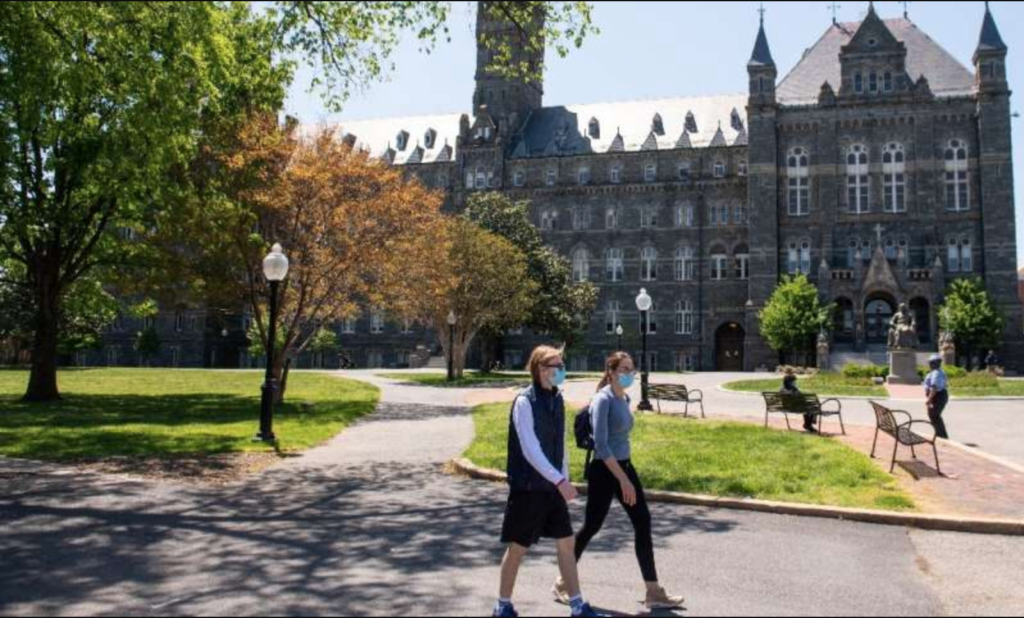 Returning back to a college campus is critical in getting students the education they need. But in this new world of Covid, college campuses must take every step in ensuring there students are safe from the spread of Covid-19.
Being stocked up with the proper PPE is critical in creating a safe environment on college campuses. The number one most critical item a student can wear to help stop the spread of Covid-19 on a college campus is the cloth facemask. Some studies have said that the mask can be responsible for reducing the spread of the virus by 90%. The cloth facemask is the best type of facemask college campuses can provide to their students in efforts to mitigate the spread of Covid-19. The cloth facemask is a great item to have because you can wear it over and over again like a piece of clothing that you can wash after a couple uses and continue wearing the same mask. Providing facemasks to students that you can use more than once is critical to making sure every student is equipped with the proper PPE in order to creating a safe environment on a college campus to protect and mitigate the spread of the virus. CAG Federal has the ability to supply an entire college of PPE supplies including most importantly the cloth facemask.
Gloves are also important to have for classes and activities that involve you using your hands and working with others, like for engineers, architects, and pre-med students. Nitrile gloves protect you from any bacteria and infectious germs on surfaces, and are also super durable so you can work on heavy duty stuff and not worry about them ripping.
In order for colleges to be safe, everyone should be required to wear a mask on campus and also wear gloves in certain situations, like in a non-typical classroom where you are moving around and working with your hands a lot. Having the right safety protocols in place with the proper PPE can be the difference between having an outbreak on campus and having to send students home, or successfully having students on campus while mitigating the spread of the virus. Call us today at 877-797-8776 to discuss your current needs, and we will help provide the PPE you need in order to create a safe environment on a college campus.